Aerial Burlesque Repertoire
Here you can see all of the wonderful burlesque acts Nenedhel has to offer. Custom themes/acts are available by request for your events, just get in touch. Aerial, stiltwalking and other acts are available also. Below you can see all of the current burlesque acts, check back often for new content and footage. Here you can see her acts which twist the norm of both aerial and burlesque bringing you gravity defying aerial stripteases.

Meridiana
Inspired by Circus and vaudeville. Sometimes its hard being a performer, The public always wants more and sometimes a bit extra (on show) is what is needed. (An aerial lyra/hoop striptease)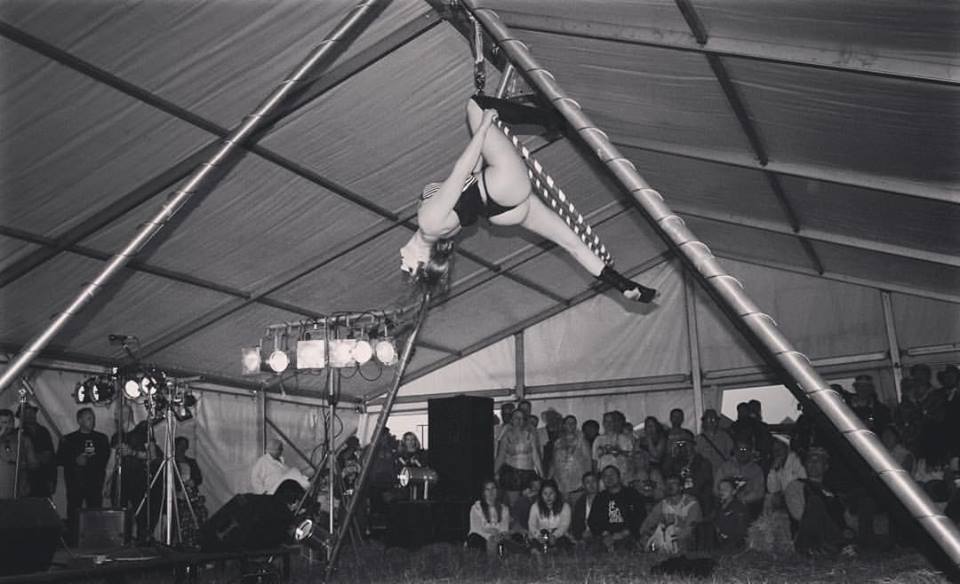 Out of the ashes
Sometimes when everything burns to the ground something more beautiful can rise from the ashes. That is the meaning behind this firey aerial silks striptease.

Appassionata
Passionate and sensual Aerial silks striptease, in white and red. Petals fall from the sky. Learn to Love without fear and with passion.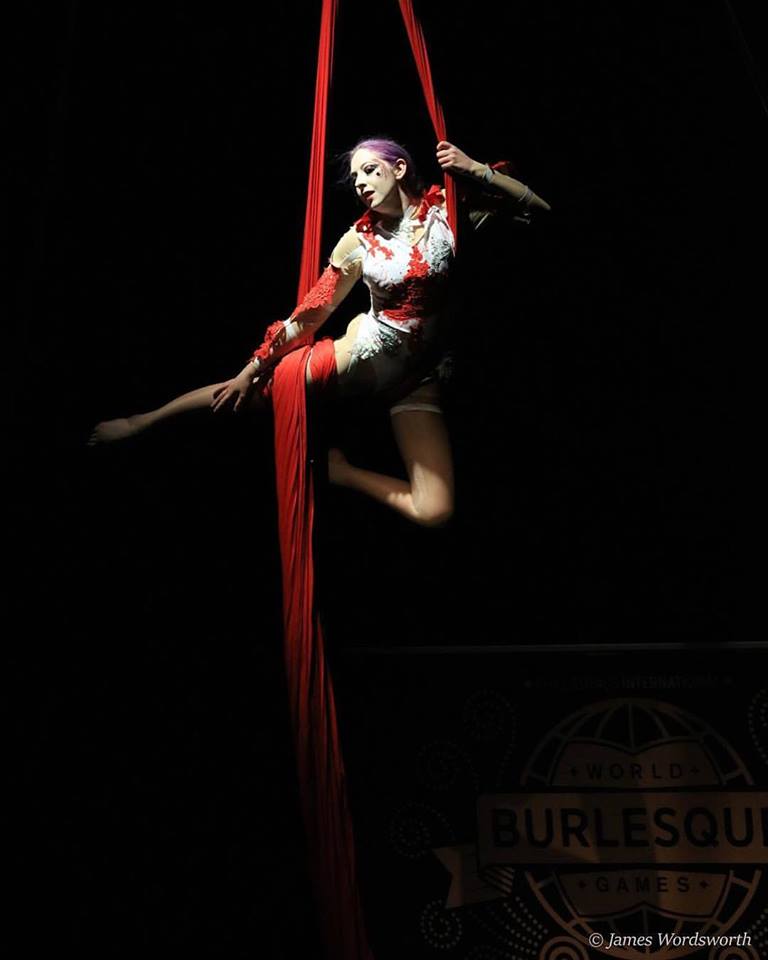 The Last Dance
A sombre Post Apocalyptic Burlesque striptease with an edgy aerial chains ending!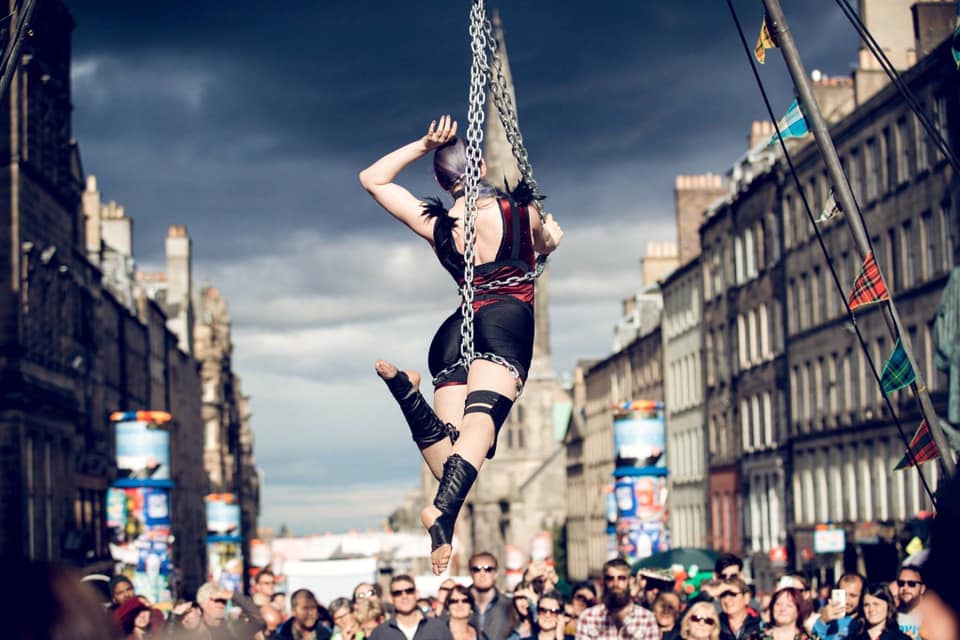 All images and content are copyrighted