Nenedhel Absynthium has been training for many years in aerial arts. This includes; Aerial silks/fabric, Lyra/hoop, trapeze (static and dance), hammock, net and chains. She is also undertaking training in cloud swing, corde lisse and straps. These will be available for bookings soon.

Nenedhel has set routines available or can create a routine especially to fit in with your event and theme. She has her own insured and tested equipment including freestanding rig... perfect for both indoor and outdoor festivals and high enough for aerial silks. She is a fully insured and trained performer, perfect to add some excitement to your event. Great for festivals and nightclubs as well as high end events.

Here are some of her set routines
Zombiefied
Orginially created as a one off for halloween, this lyra act was so popular it's here to stay. Performed to a catchy well known track with lots of spinning and a creepy fun yet high energy vibe.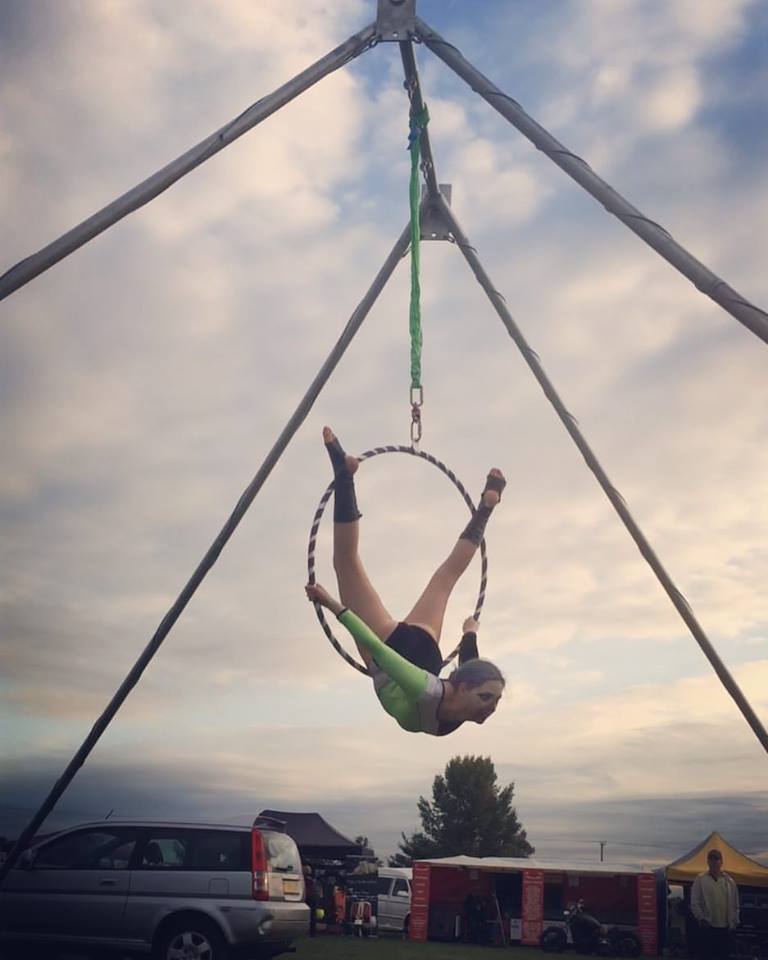 Blood on my hands
Beautiful yet dark aerial silks routine to an edgy backing track with a vampy vibe.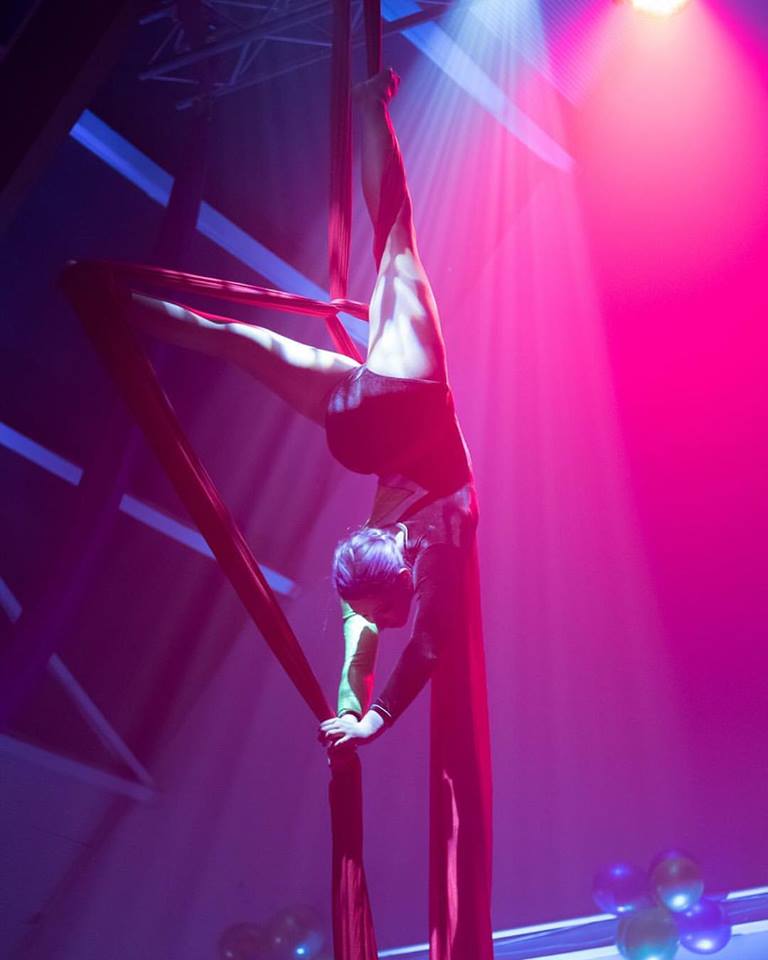 Corrosion
post apocalyptic and edgy. This aerial silks routine will take you to a world of chaos and disorder.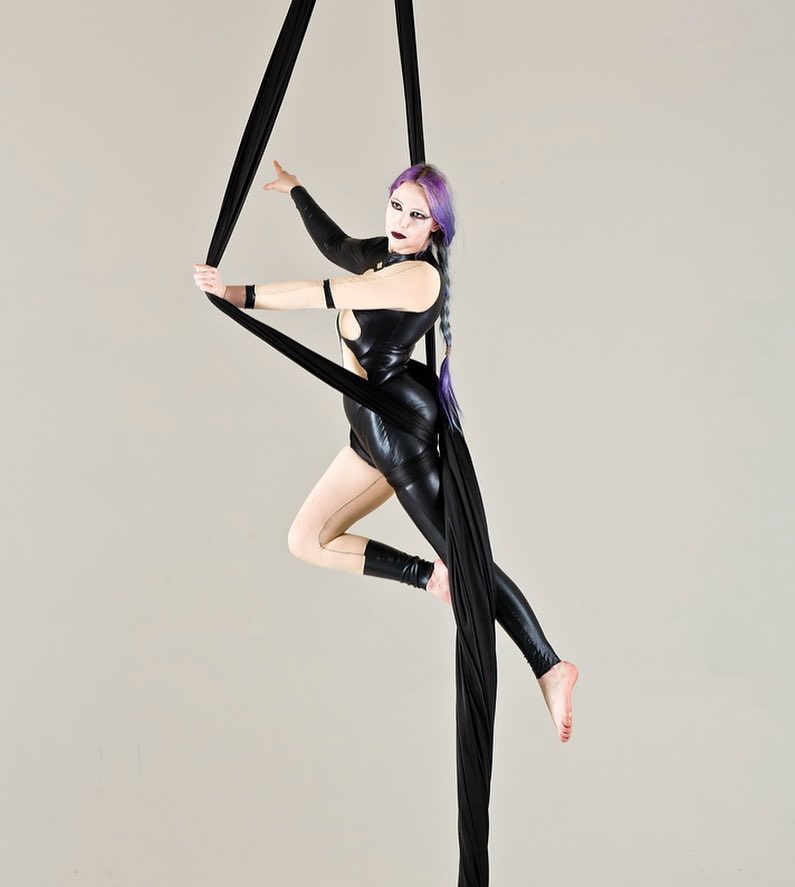 The Doll
A doll comes to life in this tale of mystery and wonder.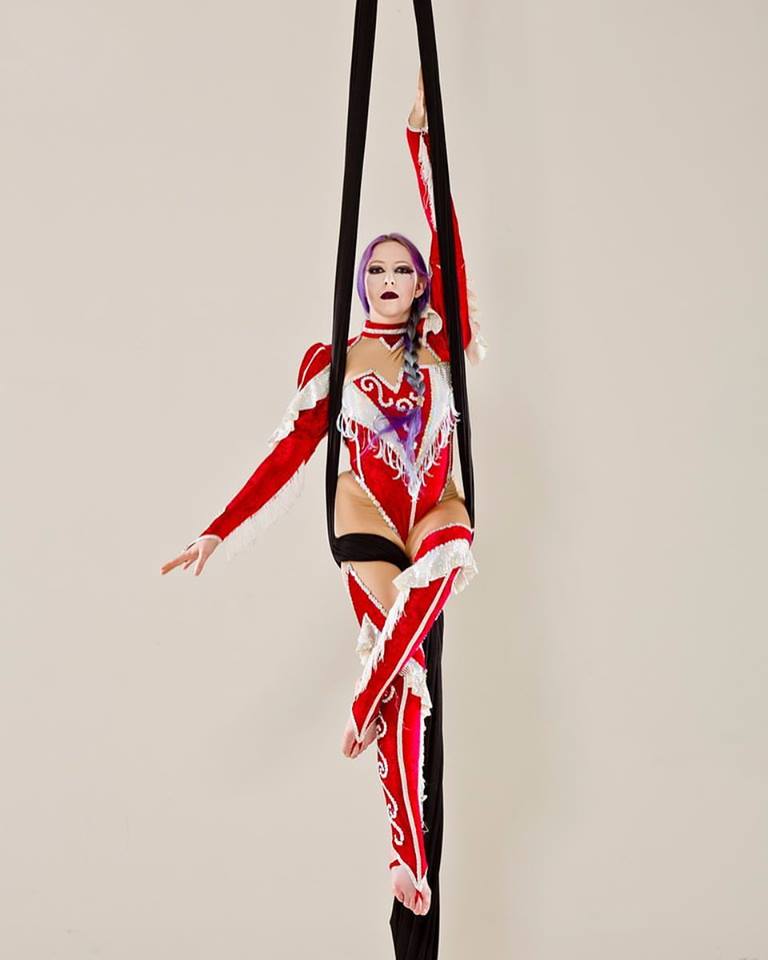 Midnight Garden

A floaty, Sultry otherworldly static trapeze routine that will leave you enthralled.

Dreams

Capture your dreams and set them free with this elegant aerial net routine.
All images and content are copyrighted